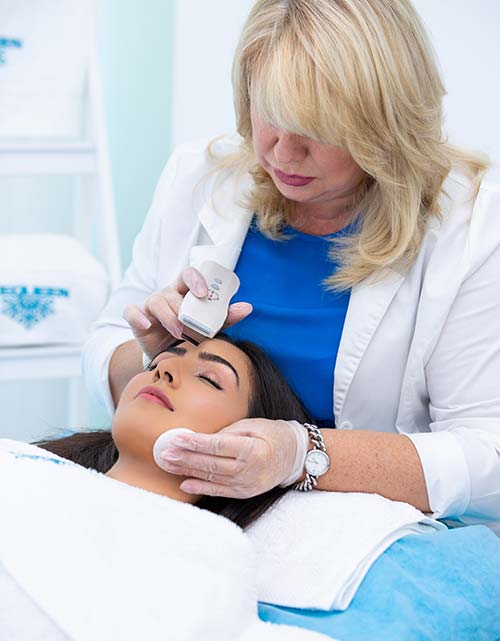 Facial
Non-surgical cosmetic treatments become more famous than surgery ones thanking to its variety of non-invasive techniques.
Our expert cosmetologist team offers cutting-edge facial treatments, using the most respected beauty brands, which include Academi, PH Formula and Nimue(South Africa).
Every new facial client is given a complementary consultation. During this, you will have your skin professionally analysed and you can discuss any concerns you may have. Your cosmetologist will devise a skincare plan, complete with treatments and homecare routines, to address your skin type and condition(s) to achieve skin that is balanced, nourished and glowing.
To find out more take a look at our services menu by clicking book online.